Flash Video Download
is really a
widget
for that
Opera
browser
which can be used to
 download videos from many video portals including Youtube, Dailymotion, google Video, Myspace and Yourfilehost. Download flash( .flv) files on the internet with just using a url or a link from the video. 
DownloadHelper –  probably the most widely used Firefox add-ons for download videos from the web. It supports a huge selection of websites. A download may be initiated by simply clicking the icon inside Firefox status bar after installing the add-on.
Tubemaster –  the tubemaster interface kinda looks like a variation of online video  hosting sites for videos by displaying those video hosts specifically within the interface. The application looks like a specialized browser with regards to downloading videos. A portable free software application supporting a variety of video websites.
The xVideoServiceThief – This one is one of my favorites that supports over 70 various online video media sites. It can make usage of a dropbox that can automatically download any video or url that points to your video. This is also good for mobile.
Youtube Batch Downloader – can download and convert several videos which are hosted online immediately. This downloader is good for downloading batch videos or playlist on youtube, though sometimes its kinda hard downloading a full playlist especially if the videos is not available on your country or it is broken.  Somehow it stops the downloader when that error comes-up, but for ease of use and just plug and play downloads, this is the right downloader for you.
Fast Video Download – is the one other Firefox add-on for grabbing embedded online videos via one of the most preferred video portals. It supports single click downloads available and it has localized packages in a large number of languages.
I am stil looking for more web applications and downloader to help you find the most of video entertainment for downloading videos over the internet. If you are using an android phone you could find available apps that could download videos on youtube and other video hosting sites. You can scan this QR code to go directly to the site using your android phone, or if you don't have a QR code scanner, click the link below.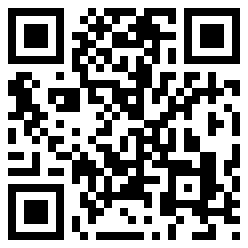 Go to Android Market
If you are interested on the image above and want to test it using your android phone, go search for QR scanner on the android market.
Note: I am not liable for the way of usage for these applications, use it at your own discretion.